flour developing mold? Disgusted and baffled doesn't even begin to relay my reaction to finding that the container I had been holding my baking flour in since I got married had molded over in the bottom of the container. I didn't even know mold could grow in flour, like green mold. Fuzzy. Get the picture yet?
I think the culprit of this story would be the containers since they are glass, not air tight, and the lids come off frequently. Could it be where I kept it? On top of the fridge? Maybe the flour I bought was older and closer to going bad? Does flour even have an expiration date? As you can tell, I'm quite uninformed on this topic. Feel free to answer any and all of these questions.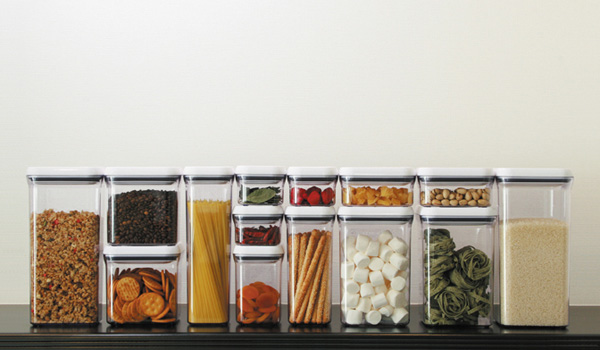 My SIL referred me to
these air tight containers
in the mean time and I definitely am planning on going and buying quite a couple tomorrow. You know a separate container for my flour, wheat flour, sugar, brown sugar, powdered sugar, bulk brownie mix, bulk pizza dough mix, and ground coffee (for a bread recipe I often make). So for now, crisis averted. But it's funny that I thought I would be a genius i.e. know everything after I spent four plus years in college. And now that I'm almost done with that accomplishment I realize I have barely scrapped the surface. Scary thought. Especially because I like to know everything. And why yes, I would consider myself a know-it-all.